Mersing is small town located on the east coast of the peninsular Malaysian state of Johor. The place is quite famous for rich culture and natural beauty. But for most outsiders, the small semi-tourist town is en route stoppage to Tioman Island, and therefore Mersing is best known for passenger boat jetty where boats depart daily for many offshore islands. Bus is the most common transport mode to reach Mersing. Almost all bus operators of this route are partnered with Easybook.com, and hence, you can book your tickets for mersing here in an advance online.
The small town can be navigated easily by foot during the summer period. However, it is advisable to travel by motor vehicles to explore beaches outside of the town.
Places You must see
Mersing river and the traditional Malaysian fishing boats can be seen from the bus terminal complex down river. A Hindu temple is located at the base of the hill near to the central roundabout. Mersing Mosque is located on a hill top 15 mins walk from the center of town. It has excellent views of the town. Mersing esplanade and Marine Park is situated at the walking distance from then town and nearing from Mersing Jetty. The Beaches are in the Penyabung area and at Air Papan, which are all relatively isolated and visitors are advised to exercise care and caution. (Bus information can be found here =>http://www.easybook.com/easibookNew/articles/bus-to-mersing)
Activities You must do:
Go for a walk through the town and savor traditional Malay "kueh" or confectioneries during the traditional teatime. You can enjoy a picnic on a nearby beach. You can buy fishes and other seafood from next to the Bus terminal. Additionally, there are an increasing number of shops, restaurants and hotels offer free wifi to the customers. You can visit Mersing year round. But it can be wet and windy in December and January. Beaches are best between March to October.
Places to Eat:
Vegetarian tourists must visit Vegetarian cage, located in Jalan Jemaluang, and Vegetarian Hawker Stall, which is located the same place. None-vegetarian travelers have comparatively more options. You can go to Restoran P1, The Port, Warung Ikan Bakar, Mersing seafood, and Loke Tien Yuen and more. You will find here local cuisines such as homemade pizza, pasta, sirloin steak, schnitzel, salmon steak, Chinese seafood, barbequed fish and more. Apart from delicious local cuisine, you must try local drink- The port here in Mersing.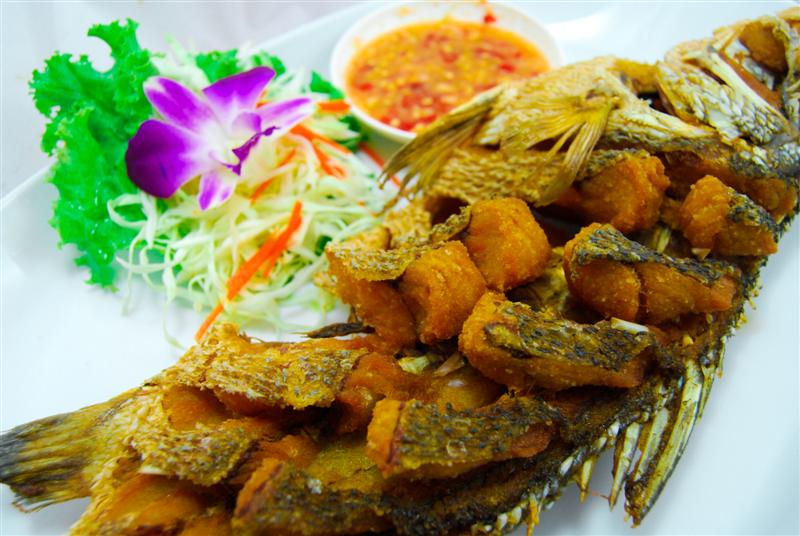 For more travel information on Mersing :
http://en.wikipedia.org/wiki/Mersing